Your storefront is the biggest selling point for your business and the key to brand recognition from passersby. If your storefront windows are run-down or damaged, it doesn't say good things about your business. To change the conversation and attract new business with a beautiful storefront, call S & S Glass Co. for windowpane replacement.
We're the authority for commercial window replacement in Midwest City, Del City, Nicoma Park, Oklahoma County, and Oklahoma City, OK. We help businesses install clear, pristine panes after storm damage or accidents, and can help you reinvent your storefront to attract new intrigue and more business from people passing by on foot or in cars.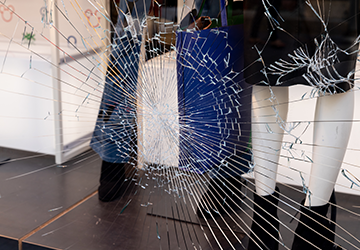 Storm and Accident Damage Repair
All it takes is one accident to leave your storefront damaged. We've repaired storefront glass that's been driven into, damaged by inclement weather and even vandalized. From completely shattered panes to cracks and frame damage, we do what it takes to deliver commercial window repair of the highest caliber.
We work fast, too! We know that damaged storefront windows aren't just unsightly, they're also dangerous and an opportunity for vandals and thieves. Count on us for quick repairs and pane replacements, done the right way.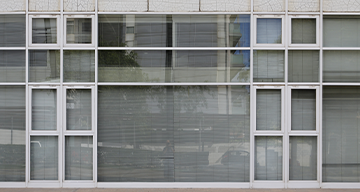 Any Size Storefront Window
Whether you're located in a strip mall with uniform floor-to-ceiling windows or you have unique storefront glass, we tailor installations and commercial window replacement around your unique storefront windows. We've helped businesses big and small throughout Midwest City, OK restore the aesthetic of their storefront, no matter the pane size or style, or the architecture of the building.
Bring Attention to Your Business
If your commercial storefront needs new glass, contact S & S Glass Co. today. We'll replace damaged panes, install new glass and help you project a positive statement about your business for everyone to see. Contact us today at 405-732-3002 for more information about commercial window repair or to schedule an on-site consultation and estimate.