Glass Repair Service in Midwest City, OK
When you need glass services, done right by a trusted industry professional, S & S Glass Co. is your first and only call! We're pleased to provide a full range of glass repair services to home and business owners throughout Midwest City, OK and the surrounding areas. Give us a call today for a free estimate!
Expert Glass Repair and Replacement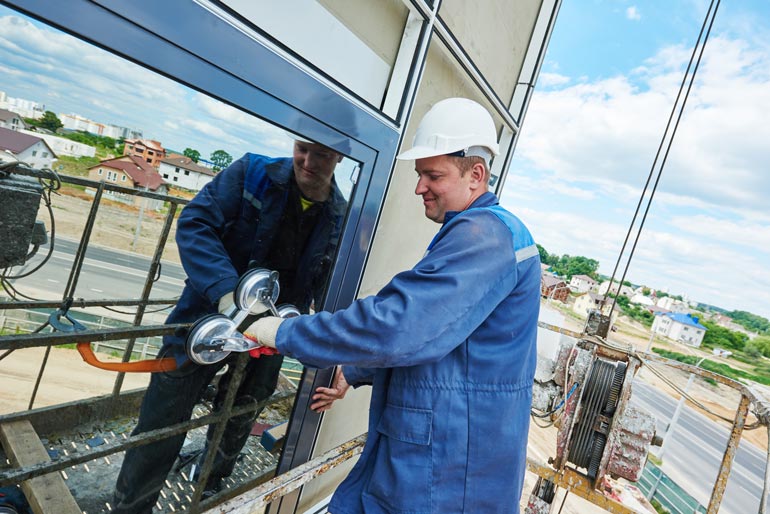 There are dozens of companies out there that can provide you with glass repair services, but few that do it with the quickness, affordability and thoroughness of S & S Glass Co.! When your glass breaks, becomes chipped, develops a crack or becomes blemished and fogged, don't waste any time in calling our professionals. We'll come to your location, survey the damage and make repairs on-site whenever possible, so you can get back to appreciating your panes instead of worrying over them. From minor repairs to full replacements for vinyl windows in Midwest City, OK, there's no residential or commercial window repair job too big or small for our team.
Our full range of glass repair services is substantive, covering all of the major issues that may befall your glass. Our specialty is residential window repair in Midwest City, Del City, Nicoma Park, Oklahoma County, and Oklahoma City, OK, and we're familiar with everything from single pane cracks to fogged low-e double-pane windows. Our experts are quick to assess the scope of damage and ready to provide you with an estimate, so work can begin quickly and your glass troubles can be absolved completely. Don't worry about broken, cracked or damaged glass—instead, contact us today and get the expert service you need, at a price you can afford. We guarantee you'll see why customers throughout Oklahoma County, OK rely on us for their glass needs!
We're a Better Business Bureau (BBB) accredited business with a superior rating.
We offer a military discount to all active service men and women.
We work with both residential and commercial customers.
Our business is backed by more than 30 years of professional experience.
We're happy to provide you with a free estimate on services.
Proudly replacing and repairing windows for
Midwest City, OK
Bethany, OK
Choctaw, OK
Edmond, OK
Harrah, OK
Nichols Hills, OK
Nicoma Park, OK
Oklahoma City, OK
Spencer, OK
The Village, OK
Warr Acres, OK
Oklahoma County, OK
Del City, OK
Get an Estimate on Glass Today
If your windows need to be repaired or replaced, don't start any work until you get an estimate first! Get in touch with S & S Glass Co. today for a free quote, from trusted professionals.
Contact Us